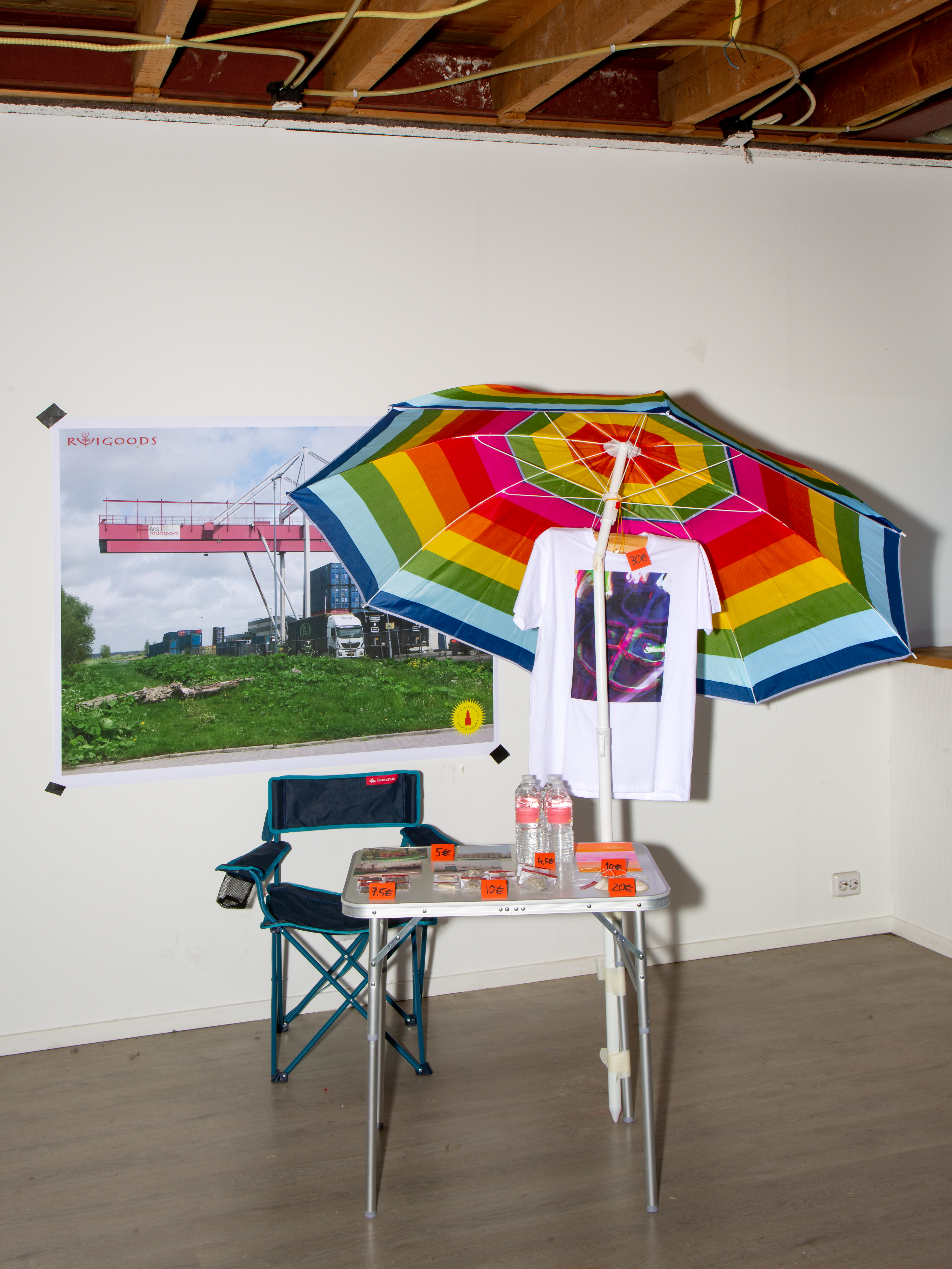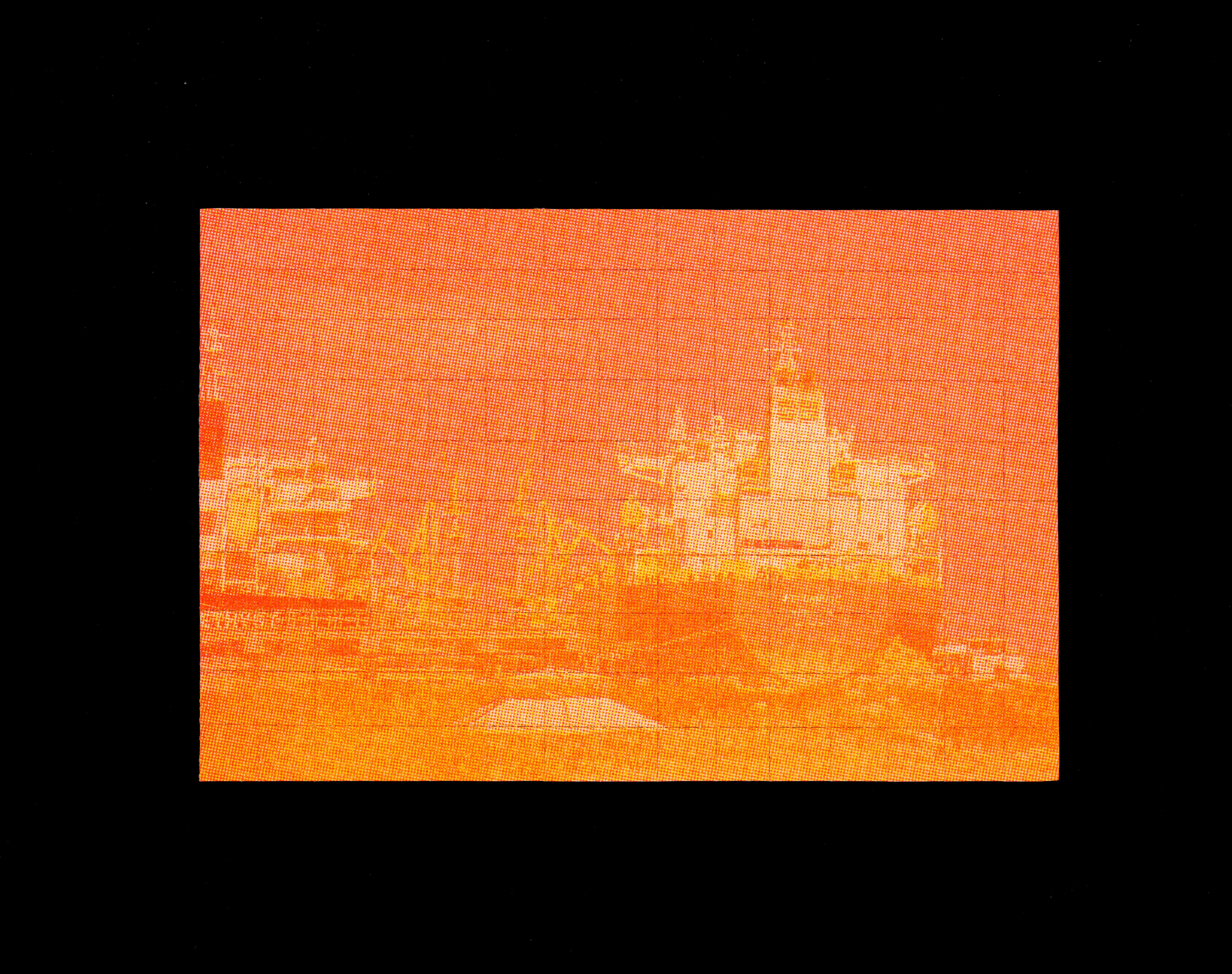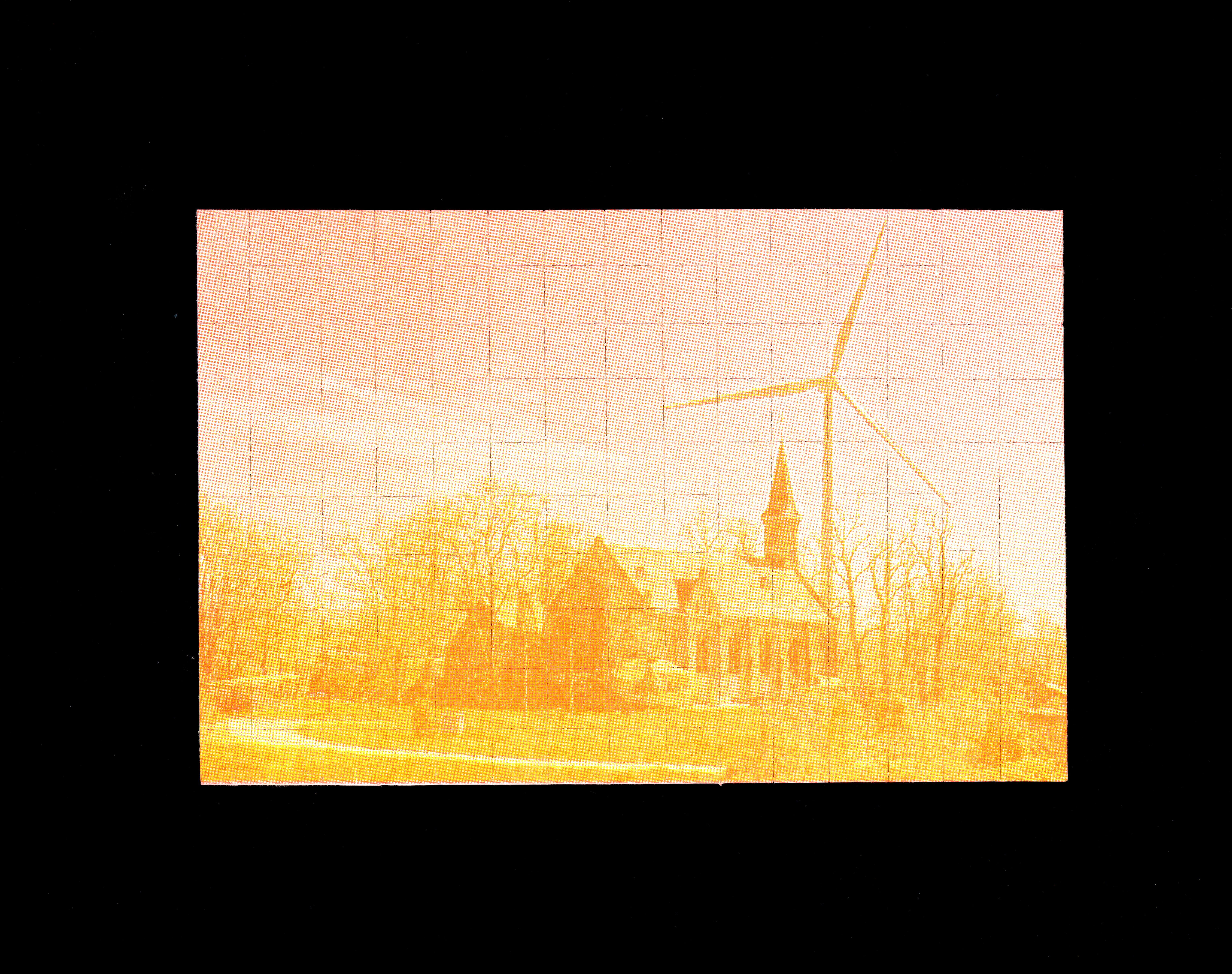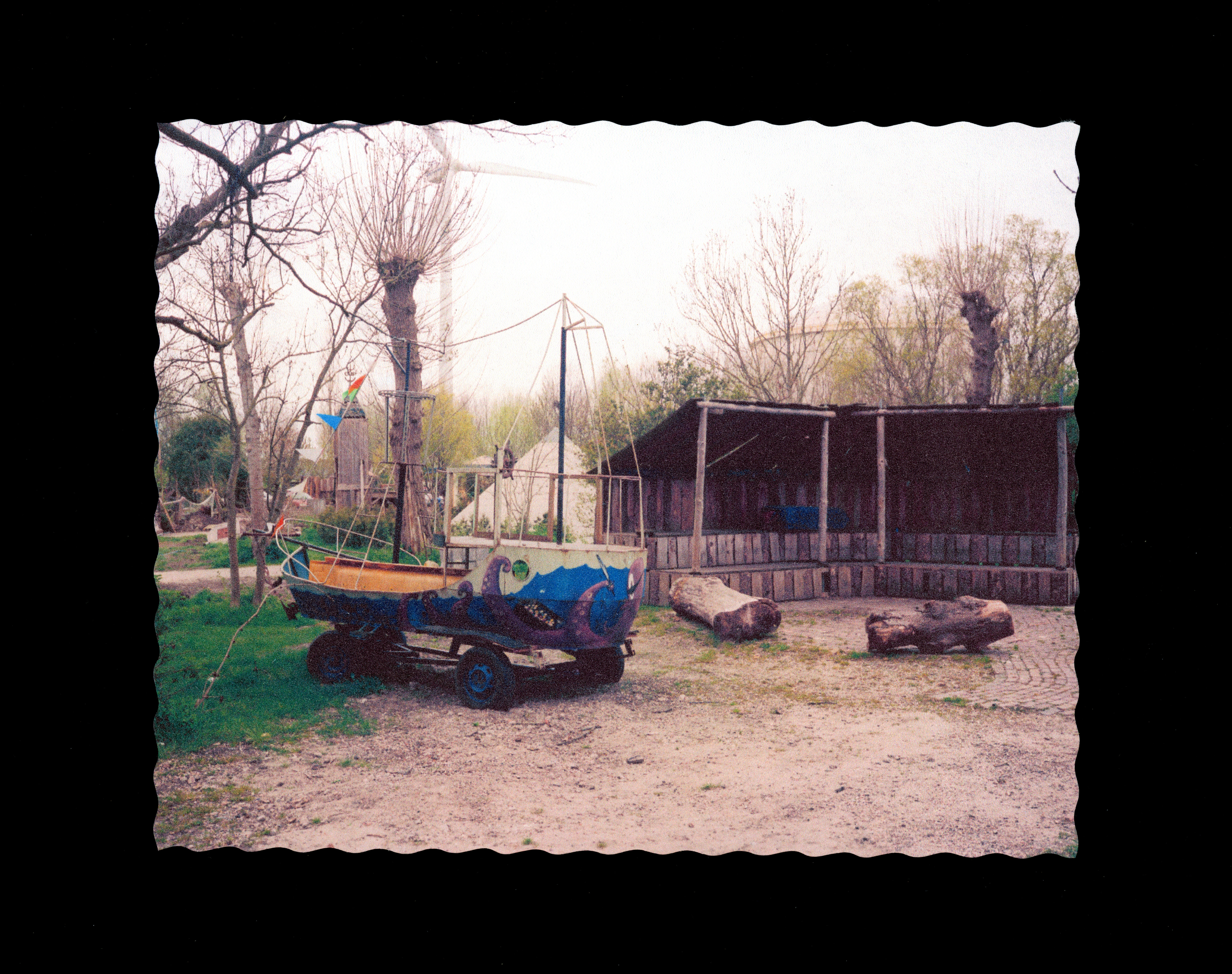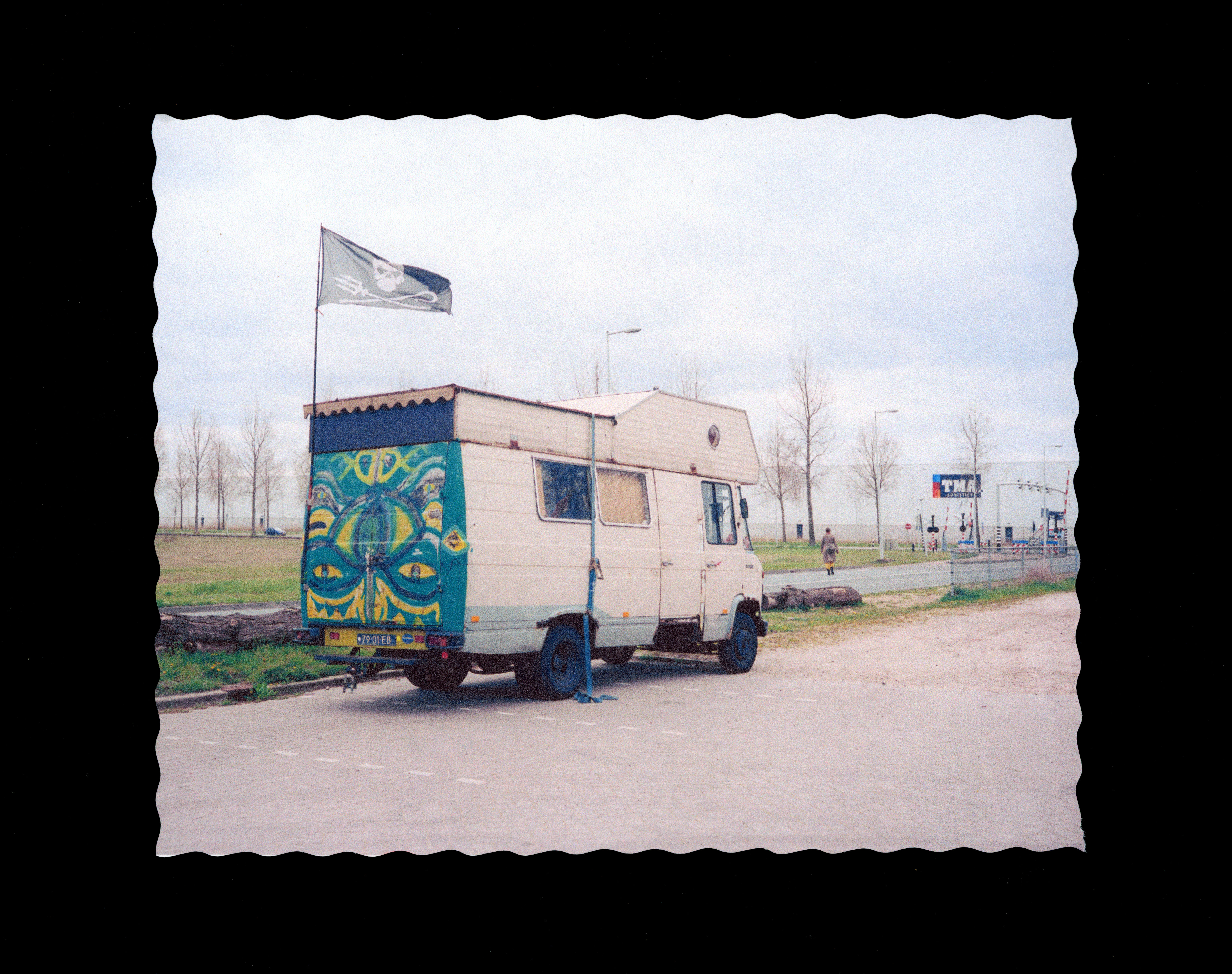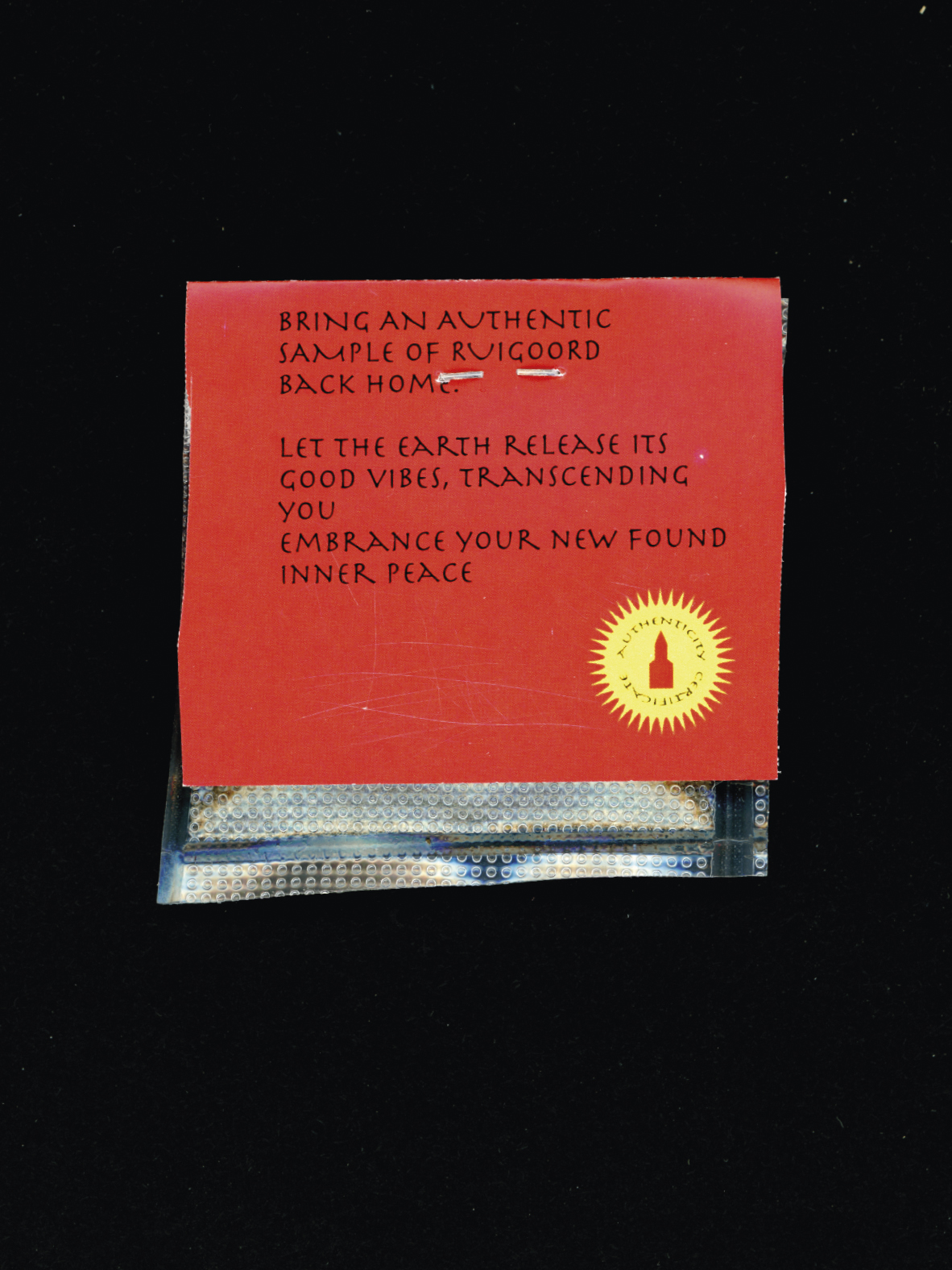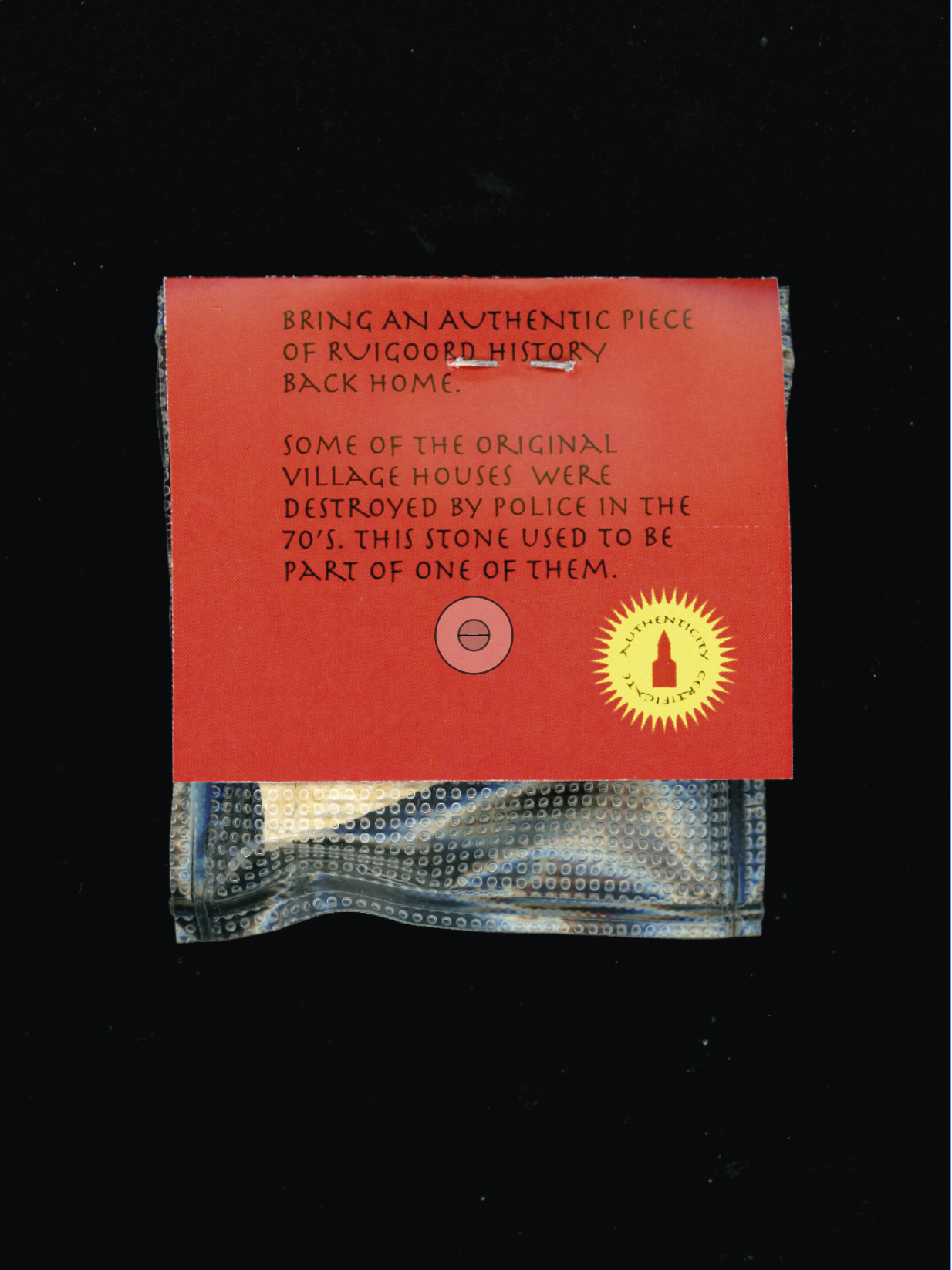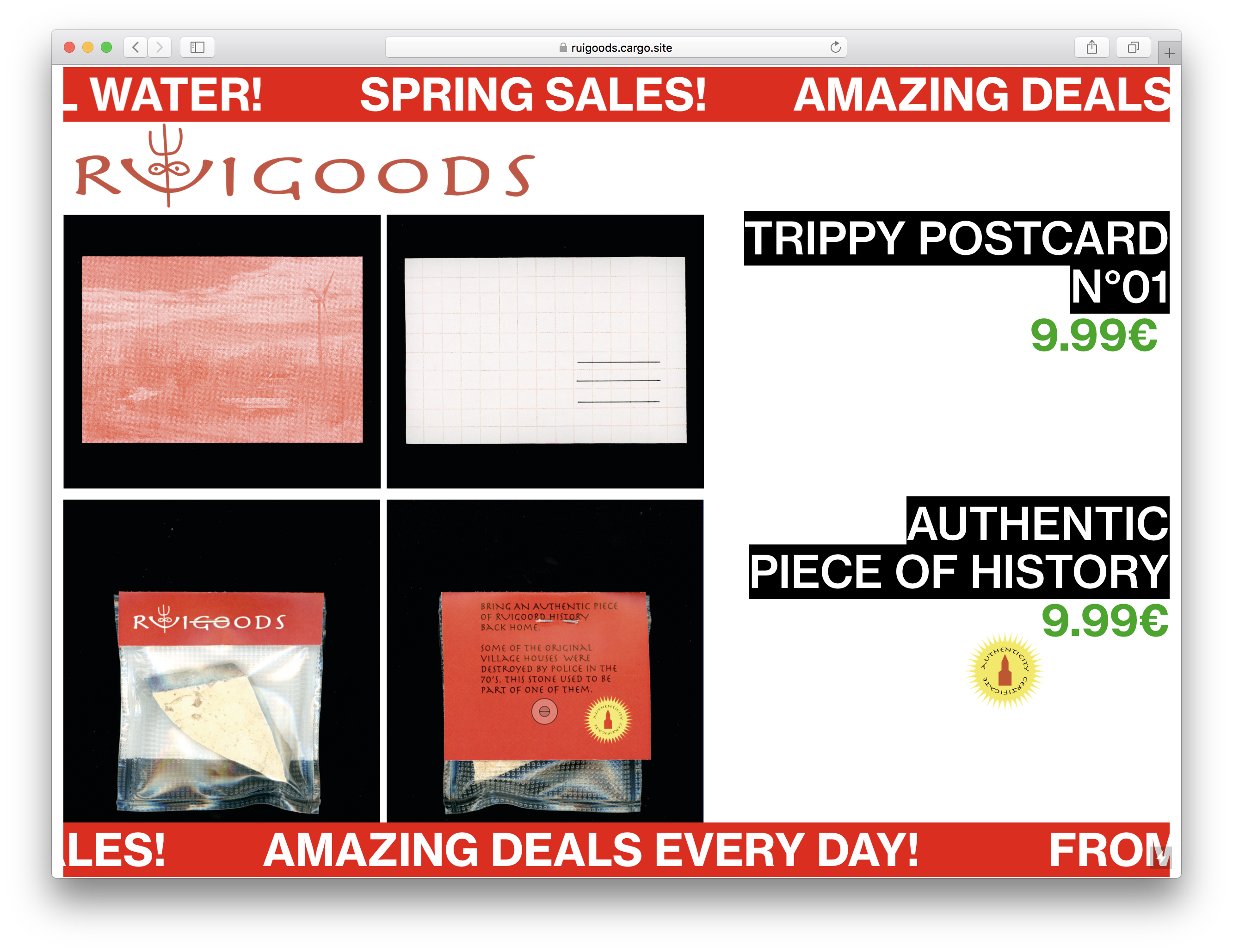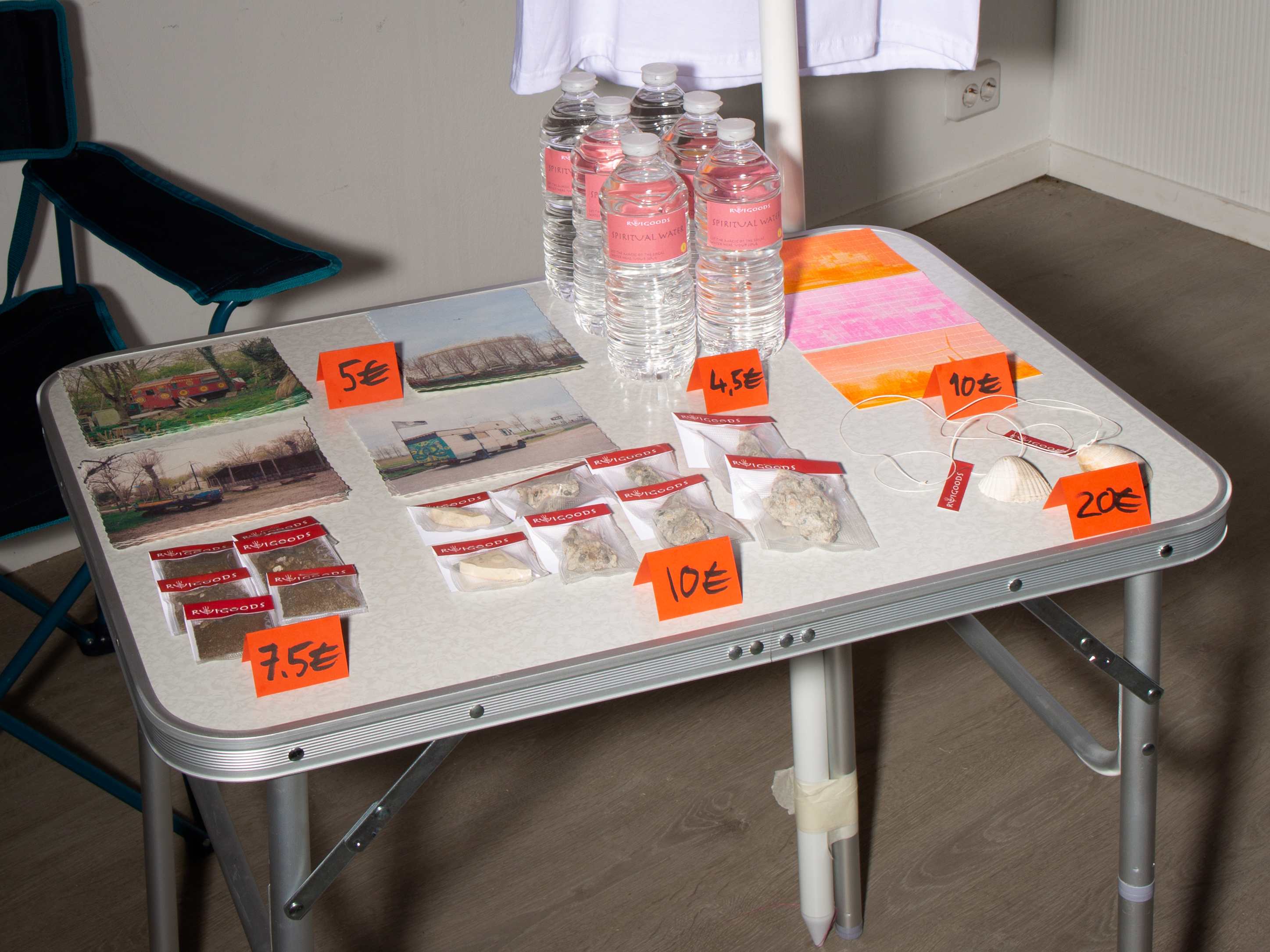 «Ruigoods is an open-air gift shop selling souvenirs from the Ruigoord community in Amsterdam.
Often standing at the entrance of the community, we will sell you memories of this magical place for you to cherish throughout the years and bring back inner peace to your home.»

But Ruigoods and its merchandise are not connected to the actual community.
It is yet another act of appropriation and corrupts the hippie/new age spirit for commercial purposes.
Despite appearances, all items sold have no link to the location but were handmade by myself or found in random landfills.
The souvenir booth standing at the entrance of the community is also a comment on how many people come visit this place as if it was a zoo. Strolling through the only two streets on a bike or a car out of curiosity but never stopping or talking to Ruigoord people.